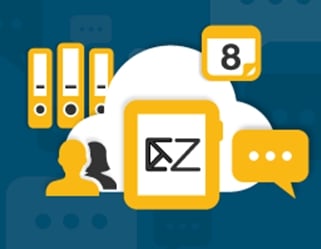 Now that Hotmail has been converted to Outlook, many users are looking at email clients like Zimbra. Although both contain similar features, there are some distinct differences that will matter greatly to some users. Here is a breakdown of the various features of Outlook and Zimbra that will help you make a more informed decision about which email client to choose.
Overview
Zimbra was developed by VMware software company, while Outlook was created by Microsoft. Outlook first came out in 1997 as part of the Microsoft Office package, while Zimbra was not released until 2007. Since their release, both of these email clients have put out multiple versions with continued offerings coming in the future.
Cost
Zimbra desktop is free, open source software that is not proprietary. The cost of Outlook depends on which version you are using. Since Outlook has replaced Hotmail, it is now free for anyone to use. Otherwise it will be part of any Microsoft Office suite that you buy.
Features
A quick glance at the features offered by these two email clients shows that they are fairly similar. Here are some of the common general features:
Conversation view
Encryption
HTML support
Image blocking
Local Spam filtering
Server Spam filtering
UTF-8
Virtual folder
When it comes to general features the only real differences are that Zimbra offers PGP support while Outlook does not. Also, Outlook has Phishing filters, which are not offered on Zimbra.
When it comes to message features there are a few more differences. Both Outlook and Zimbra offer:
Message labeling
Signatures
Spellcheck
However, Outlook also offers bottom post replies, and ways to reformat received messages while Zimbra does not.
Those interested in the authentication and protocol features of Outlook and Zimbra should know that Outlook's authentication features do not include DIGEST-MD5 and PKCS#11 authentication, while Zimbra does not feature authentication for SSL/TLS. When it comes to protocol both are very similar. The difference is that Outlook does not offer protocol for LDAP v.3 and NNTP while Zimbra does not offer protocol for MAPI, MAPI/RPC or SMTP. Both Outlook and Zimbra use a Graphic User Interface that supports BMP, GIF, JPED and PNG image files.
Platforms that are Supported
When it comes to supported platforms, Zimbra is far more versatile than Outlook. While Outlook will only support Windows and Mac, Zimbra will support those as well as Unix and Linux. This is one of the biggest differences between the two email clients and one of the main reasons that some people are making the move to Zimbra. As more and more people start to use Unix and Linux to avoid viruses, Zimbra is likely to grow in popularity.
Support Features
While both Outlook and Zimbra have support features for Forums that is where the similarities end, as both offer a number of support features that the other does not. Outlook also has support features for FAQ, Instructional Videos, and Knowledge Base while Zimbra does not. However, Zimbra has support features for Blogs, Request Forms, Tips and Hints, White Papers and Wiki as well.  None of these support features are included on Outlook.
The Verdict
Choosing an email client really depends on your own personal preferences, the type of operating system you use and how you plan to use the account. Anyone that wants to move to open source software like Linux or Unix will not be able to use Outlook. Otherwise the two offer very similar features and can both be used for free. Most people will just end up sticking with the email service they are used to, but if you are unhappy then you should consider some of the ways that these two email clients are different.